Daniell's originality lies in the exotic locales in which his subjects are set, granular in surface and gloomy in atmosphere.
A consistent compositional feature in many of the prints is the reduction of the presence of the middle distance by pressing the subject close up to the picture plane while viewing the aerial qualities of the far horizon with some clarity.
The previous owner has expunged any reference in the text to sexual procreation. It is a hidden masterpiece of the English Romantic Movement. Each aquatint measures 12 x 21 cms.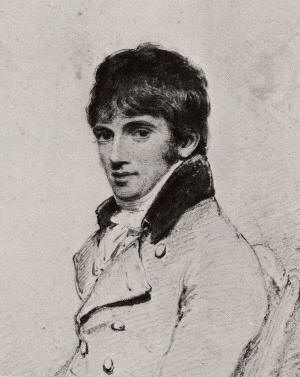 (1769-1837)

A VOYAGE ROUND GREAT BRITAIN, selection

A PREVIOUS SELECTION

THOMAS DANIELL, A PLATE FROM ORIENTAL SCENERY

ANOTHER PLATE FROM ORIENTAL SCENERY, THE CUTTUB MINAR NEAR DELHI

ANOTHER PLATE FROM ORIENTAL SCENERY, JAGGANATHA SABHA

ANOTHER PLATE FROM William Daniell, ORIENTAL SCENERY, Coastal Scene with Monkey and Birds 1834/5

SAMUEL DANIELL, A PLATE FROM AFRICAN SCENERY AND ANIMALS

SAMUEL DANIELL, A PLATE FROM ... THE ISLAND OF CEYLON, LONDON 1807-8